This Knowledge Base article offers a comprehensive guide for installing the Law Insider Word Add-in swiftly. This will empower users to elevate their document review and drafting processes.
Prerequisites:
A valid Law Insider account with appropriate permissions to access the Word Add-in.
Microsoft Word is installed on your device.
Step 1: Navigate to Integrations After logging into your Law Insider account, select "Integrations" from the dropdown menu.

Step 2: Begin Add-in Installation and Authentication
Click the "Explore" button. On the subsequent page, press the "Install Now" button. This action will prompt the Microsoft Word application to open. After the application opens, follow the prompts for authentication to connect the Law Insider Word Add-in with your account.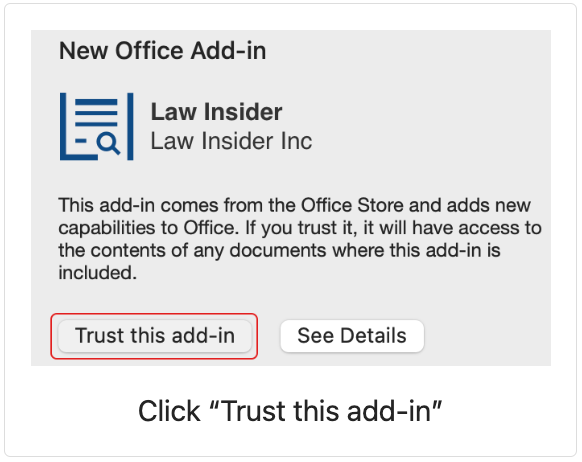 Step 3: Access the Law Insider Add-in Once authenticated, the Law Insider Word Add-in will appear in the "Add-ins" section of Microsoft Word. You can access it by clicking on the "Law Insider" icon located in the home tab to explore legal definitions and terms directly within Microsoft Word.