To delete a repository, go to your "Account" > "Repositories" > Your Repository and click on "Settings" button.
Click "Delete all data" button

In the next pop-up, check the box "I understand and want to continue." and click "Continue"
Note: Your data will be permanently deleted and this action can not be undone.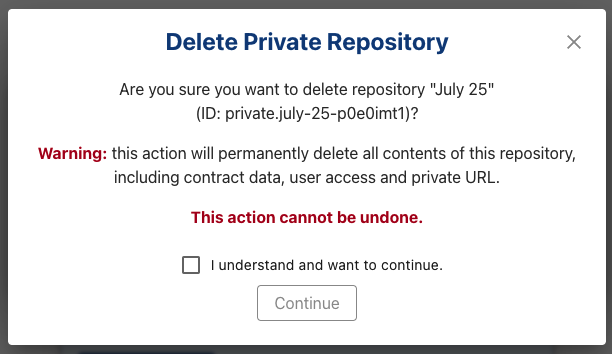 After clicking "Continue", this repository and all of its contents will be permanently deleted from Law Insider Private Contract Repositories.